Decarbonising
the energy system
Our greatest challenge today is climate change.
Global warming has already had drastic consequences and it is set to continue unless we do something drastic about it.
The EU has therefore set out its Green Deal to make Europe climate-neutral by 2050. And it's a big deal, with fossil fuels needing to be replaced within 27 years.
To achieve this, our energy system must harness renewable energy with new, powerful tools. This is where the EU research project Bio-FlexGen will come in.
We seek to develop a combined heat and power plant (CHP) system with hourly, daily and seasonal flexibility through hydrogen production from biomass. This includes the flexibility to switch from CHP mode in winter to hydrogen production when needed.
Biomass also provides firm power and complements renewable sources such as wind and solar energy.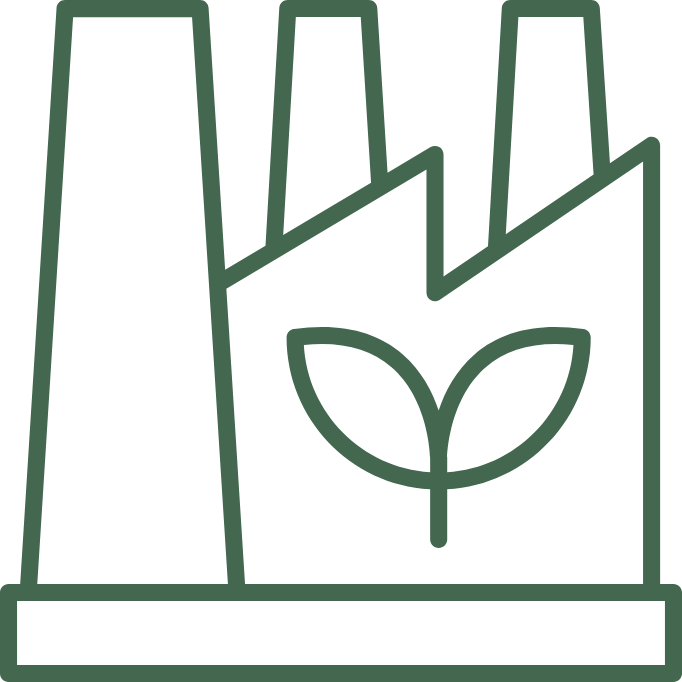 The core of the project​
A new turbine technology!
Bio-FlexGen will develop a novel approach for CHP plants. It is called « Biomass-fired Top Cycle » and is more efficient, more flexible and more robust than the usual thermal power stations
Using renewable sources for a greener future​
The global demand for energy is constantly increasing. That´s why renewable sources are crucial for a decarbonised future. Bio-FlexGen will develop an optimised combination of bioenergy with green hydrogen providing secure and plannable sources for power and heat.
The green power plant : Cost-efficient, robust and innovative
The Bio-FlexGen approach is highly efficient – both energetically and economically.
Engineers will develop a power plant with a unique combination of gasification and gas turbine technology that allows the plant to utilise hydrogen for fast dispatch and biomass for low operating costs over time.
Green hydrogen is an energy carrier to stabilise electrical grids. It is generated through solar or wind energy.
Compared with thermal power stations, the Bio-FlexGen power plant will generate electricity and heat from biomass, with a much higher electricity efficiency.
The Bio-FlexGen power plant will operate with up to 100% green hydrogen – thus enabling higher flexibility of renewable energy sources. Bio-FlexGen researchers will, among others, develop a novel combustion chamber.
This enables the gas turbine combustion system to adjust to changing compositions of bio-syngas and the hydrogen.
That´s a real big (green) deal!
The Biomass-fired Top Cycle (BTC) is a high-efficient CHP technology suitable for medium -and large- scale plants. It can achieve an electrical efficiency over 50 percent and a total plant efficiency up to 110 percent. This is achieved by using a hybrid air-blown gasification system to produce a syngas. This will be combusted in a Top Cycle gas turbine which drives a power generator.